All right folks- so you wanna see what true love looks like: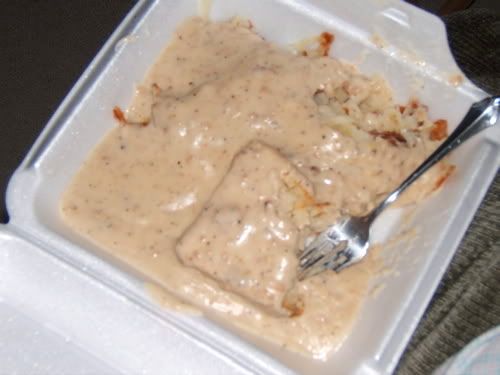 There you have it.
Yes folks- it's a half order of biscuits and hashbrowns and gravy from Carol's Corner Cafe here in Vancouver, Washington. My beautiful (and very, very pregnant) bride of 12+ years begged me this morning to get this famed dish from Carol's Corner. It has been the heartbeat of this pregnancy- biscuits and sausage gravy. Actually it was one of the early indicators that it could only be a 100% real boy growing inside Dana's womb.
So there you have it- true love & biscuits & gravy, who would have ever thought they would be synonymous?