Howdy friends!
I am currently lounging in my living room while Mrs. Claus (Dana) is baking in her kitchen. No visions of sugarplums here, just sugar cookies, homemade almond roca, chocolate dipped peanut butter balls, fudge and ginger snaps! It's Sunday night and in addition to the 6-8 inches of snow we have already had, and the freezing rain, we are now having quite a snow shower again. Its very fun to be INSIDE!

This month we celebrated Josiah's 1st Birthday on December 15th! The first cold wave hit on his birthday so Grandma and Grandpa Klinkner weren't able to make it up as planned- but Nana and Pop-Pop and Great Grams came over so we proceeded with the festivities anyhow:


Josiah blowing out his first candle!



Josiah liked the frosting, but couldn't quite figure out what to do with the rest.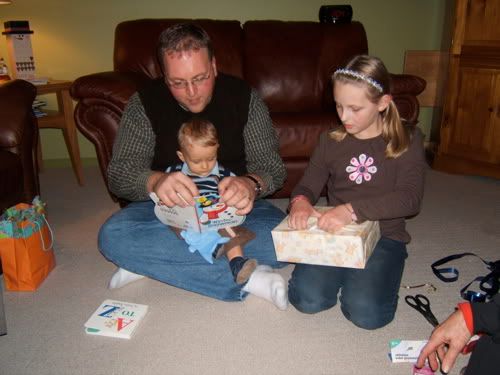 Opening presents- Josiah needed a little help from sister and daddy.



"Pop-Pop, will you help me open my box full of cars?"



Hangin' out with Pop-Pop and Great Grams

The snow has been a pleasant surprise. Dara and I have managed to get out for a few snowball fights, and we were also invited by our neighbor with the large property to the north to be pulled on a sled by a 4-Wheeler with his two grandsons. Here are some of the shots: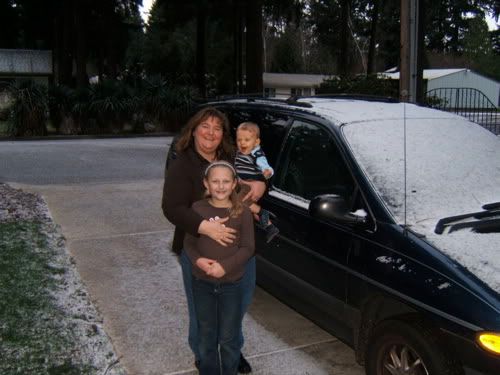 This is Dana and the kids when the winter weather began to hit a week ago, Dec 14th.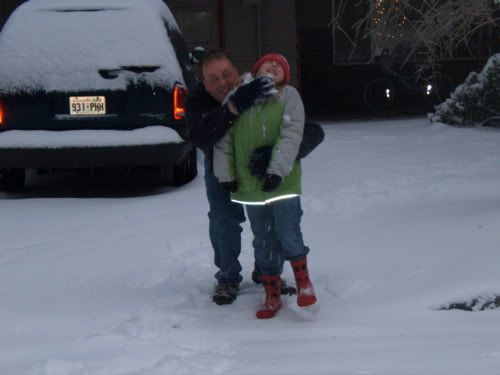 This is me sneaking a snowball into Dara's face during the picture - but you can see the minivan behind and how much accumulation there had been.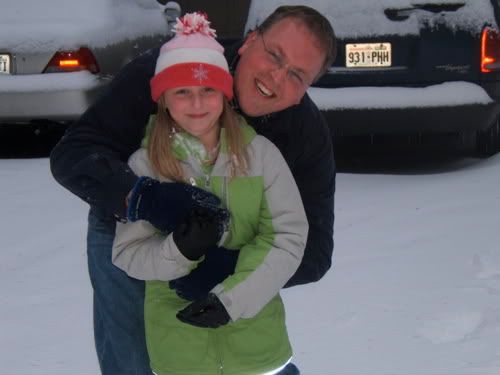 Dad is laughing at the surprise attack



Daddy and Dara coming in after playing outside in the snow.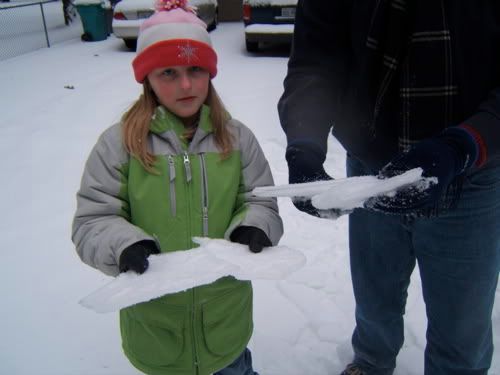 Check out our ice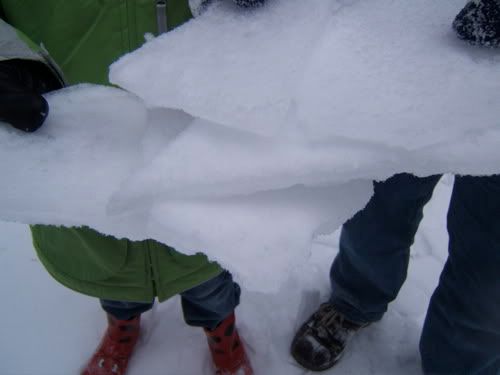 Slabs of ice we lifted from the snow. Jack Frost has been nipping at our nose!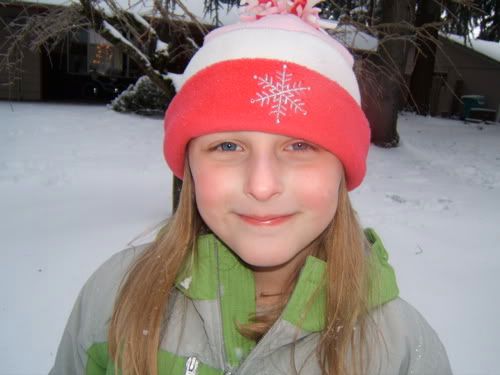 Dara, our snow angel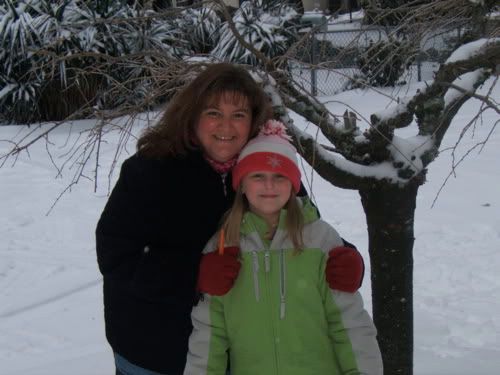 Mommy even made it outside for a bit of the snowball fight action!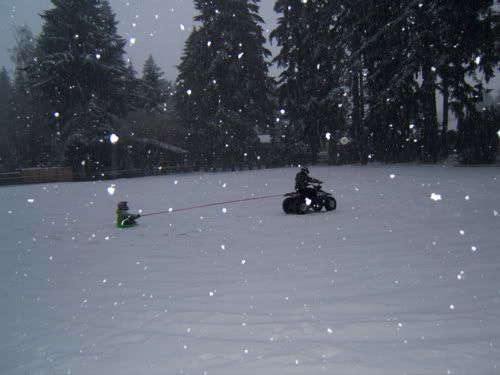 Dara sledding at our neighbors



Dara had a hoot sledding today with our neighbor's grandsons, Coda and Aaron.

Well, we have Christmas baking to finish, Christmas cards to address and a few presents left to wrap, but wanted to post a shout out from the Klinkner house - "We love the Winter Weather!"