Here's pictures from our annual trip to Joe's Place here in Vancouver. It was Josiah's first time to Joe's and we had a good time. Following that we had our annual get together with our good friends, the Branchflowers for the trick or treat event and hang out night for kids and adults.

This year Dara decided she wanted to dress up as Princess Leia. What sweetened this even more is when some friends of ours said they had a yoda costume for a baby that their little boy had outgrown. WARNING: You will LOVE the pictures you are about to see. Who knew Yoda could be so cute??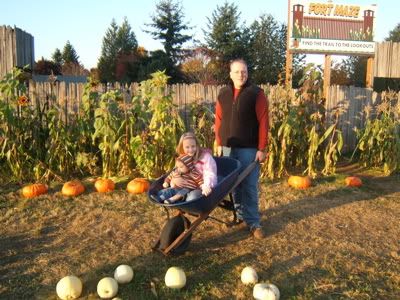 We have arrived at Joe's Place! What to do first? Pumpkin Patch or Hayride??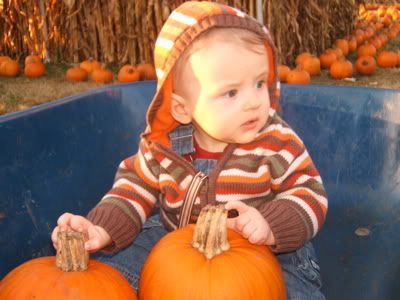 Josiah loved hangin out in the wheelbarrow, he just took in all the sights the whole time we were there.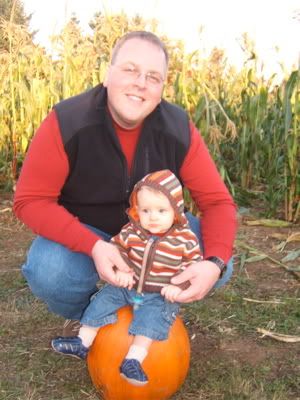 Sittin on the pumpkin next to dad



Dara and little bro at Joe's Place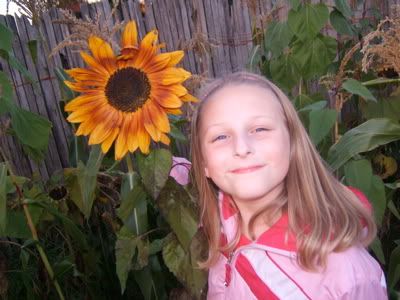 Dara loves the sunflowers at Joes



Josiah likes traveling in the backpack with dad



OK. This close up is way too cute.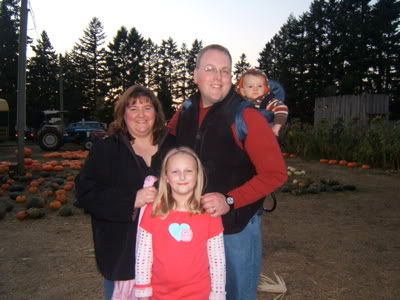 Quick- lets take a family pic!



The hayride was fun, now we're all done- time to head home with our pumpkins in tow!



Mmmm... Love me you will- yes!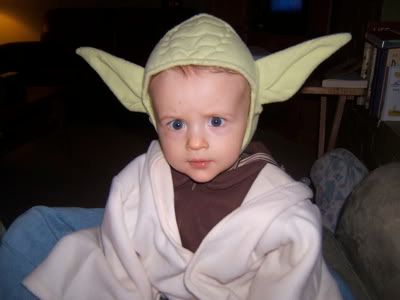 "Do or do not! There is no trying!"



Our Star Wars crew with lightsabers. The Force is definitely with us!



Shawn with Joseph Jr aka Batman, Josiah (Yoda), Dara (princess Leia), Willow (Sweet Pumpkin Baby), Violet (Little clown girl), and Jordan (Power Ranger Superhero).

We had a great time. The kids got way too much candy, and Josiah and I were able to score some candy too (of course Josiah didn't want any of his candy so he's sharing with mommy and daddy this year :)!